Hello, Hello girls!!! Yes i know you didn't see any post yesterday and i am sorry for that, but it was because i was looking for a great and new look for all of you who enjoy & like my blog, too manyy clothes, hair, skins, accessories etc!!! but this is what i love and i enjoy taking pictures and make new looks for you of course with the help of all designer who gave me the confidence to post their items for you too!! Ok Ok im Talking too much i know!! Todayyy i have this rebel look for youu my girls with this NEW sweater from [[>CaKe!<]] store and to

complement this look we can't forget a good pair of shoes and

Blackburns has it!!.... let's goooooo shopping girls!! this is what we like soooo let's take a

limousine yes yes a

limousine it's enough of taking too much taxi xD!!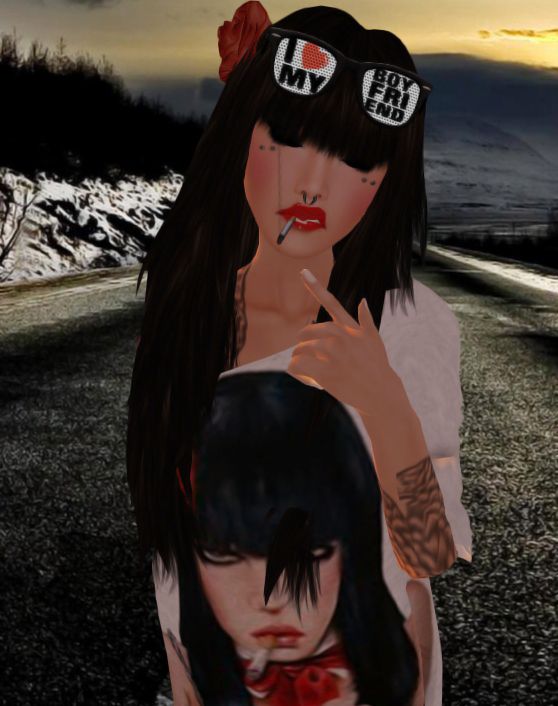 SKIN: Thalia - Pale- Rouge at Filthy
GLASSES: I <3 my bf at ShadZ
PIERCING: Eye and Noise Piercing at {K}Rea

*

1L

*
SHOES: Epic Badass Lace & Strap Spike Heels at Blackburns

*

29L

*