DIRTY GIRL
New pants from FireBird desing, this pants comes with hud to change the texture of this pants, it comes in red, purple, pink, green, blue and black so you have 6 colors to choose!! Let's go to this store and let's take a look of it. Enjoy it!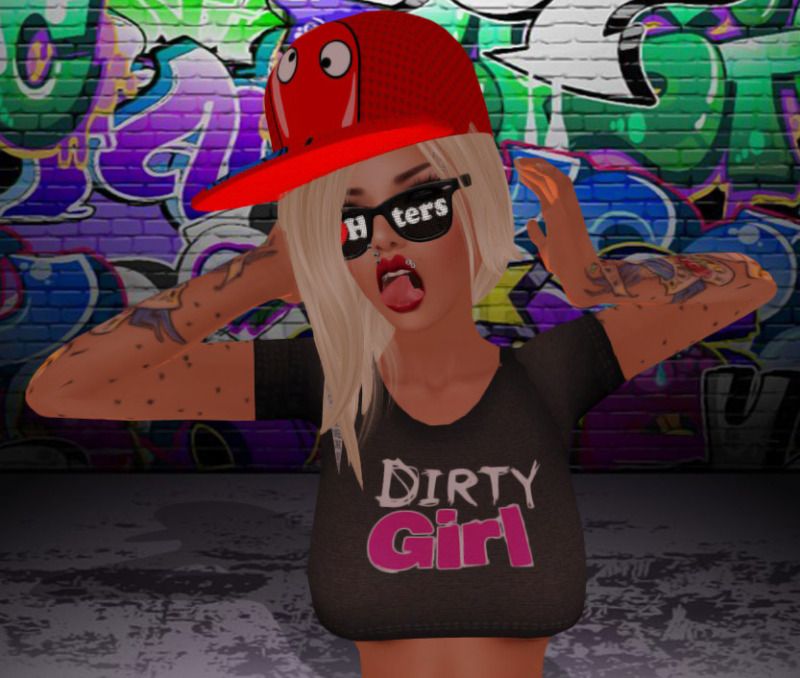 HAIR: Liqueur - Golden Blonde at LoQ
HAT: Hat mesh mario at Urbatik & Kapone
GLASSES: <3 Hters at ShadZ
PIERCING:
Worn on mouth at You lucky thing!
TONGUE:
Tongue Dollarbies
-
Tongue 1 at Wilay stylez *

1L

*
TATTOO: Ink That Meat Tattoo at Villena
TOP: Mini T-Shirt MESH -
Dirty Girl at Vanity Fair / Emporium Store
PANTS: Capri Pants at FireBird Designs *

NEW

*
SHOES:
Wedge Sneakers / Hella / Blue Red & White (mesh) at DEF!